Research & development of integrated solutions
The R&D department of CentralCasa develops solutions and services to control home automation locally or remotely through the internet and mobile phones (supported by the new WAP, GPRS and UMTS technologies), and has culminated in the implementation of the VisãoWeb application, among others.

CentralCasa has strongly encouraged the teaching of home automation in Portugal and it has supported several internships, with excellent results, together with ISEP (Superior Institute of Engineering of Porto), FEUP (Faculty of Engineering of the University of Porto) and IST (Superior Technical Institute of Lisbon).
Out of the relevant projects of the Research & Development group we highlight VisãoWeb – Vigilância e Controlo Remoto, an innovative system for surveillance and remote control. This application includes security, surveillance and home automation features in a single platform, allowing access from any computer, television or mobile phone with an Internet connection.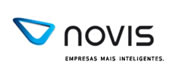 CentralCasa has implemented the VisãoWeb platform in Novis Telecom, a company of the SonaeCom group, to retail it to corporate customers of the group.

The R&D department of CentralCasa established a development partnership with Axis (leader in network cameras) obtaining access to the most advanced technologies in the area of video streaming.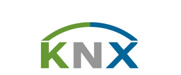 In order to continuously develop solutions for technologies with open protocol, CentralCasa closely follows the home automation market evolution, namely KNX, Z-Wave e Zigbee.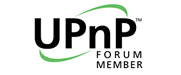 Constantly focusing on the future, CentralCasa R&D is an official member of UpnP Forum, supporting the creation of future interfaces for security and home automation devices.

We are set on creating services which value technology and technology to support new services.
If you would like to work in this area or need help to perform an end-of-degree project, please contact us through the e-mail address [email protected] or use the form available here.